Cosmetic Teeth Cleaning For Dogs
New clients first cleaning
ranges from $60.00-$200.00
Annual cleanings: $160.00 + GST
Bi-annual cleanings: $80.00 + GST
Quarterly cleanings: $60.00 + GST
Cosmetic Teeth Cleaning For Cats 
We are no longer accepting new cat clients.
We apologize for any inconveniences.

Annual cleanings: $60.00-$120.00 + GST
Bi-annual cleanings: $60.00 + GST
---
*Please note that quotes start at $60.00 and can go up depending on the plaque build up on your pet's teeth, but will not exceed $200.00.
Only previous clients will receive Annual, Bi-Annual and Quarterly rates.*
---
These are the results that you can expect…
Slide the line to both sides to compare the difference between before and after the teeth cleaning procedure.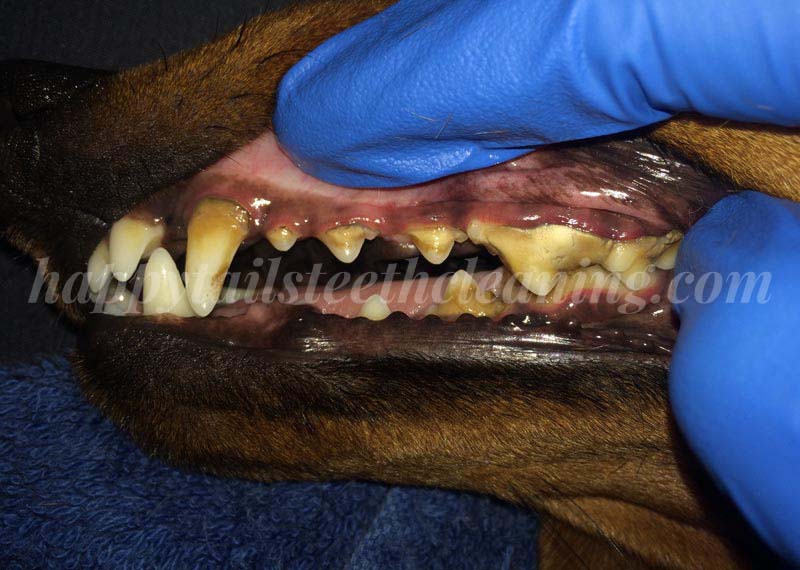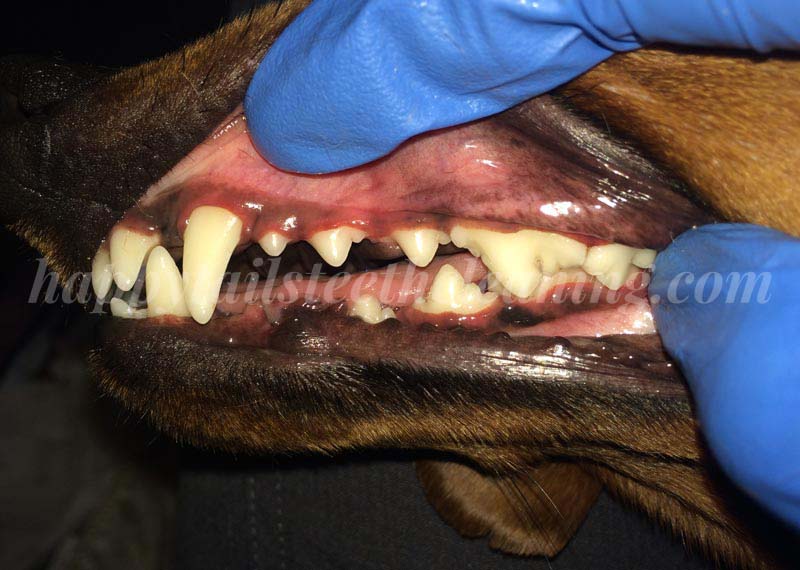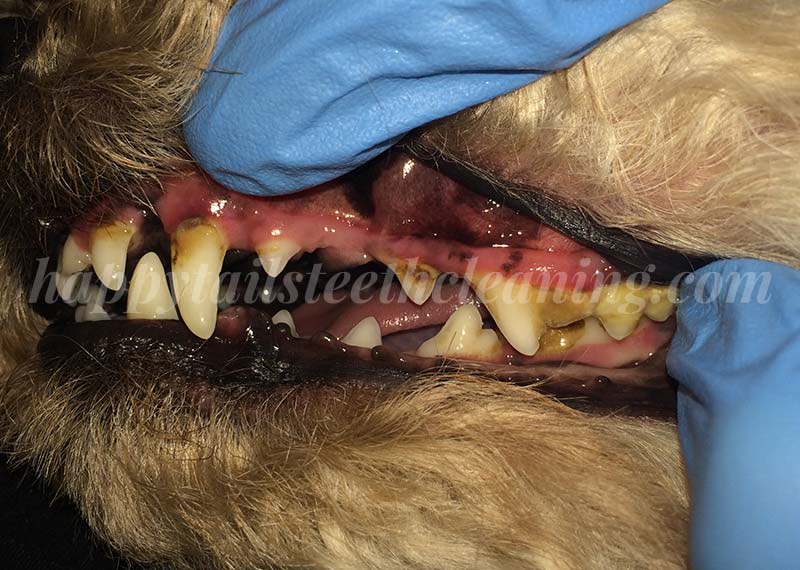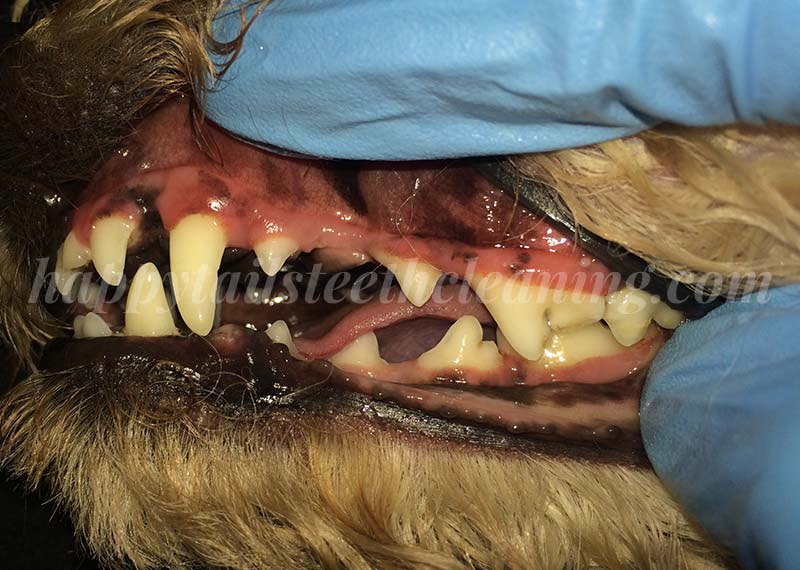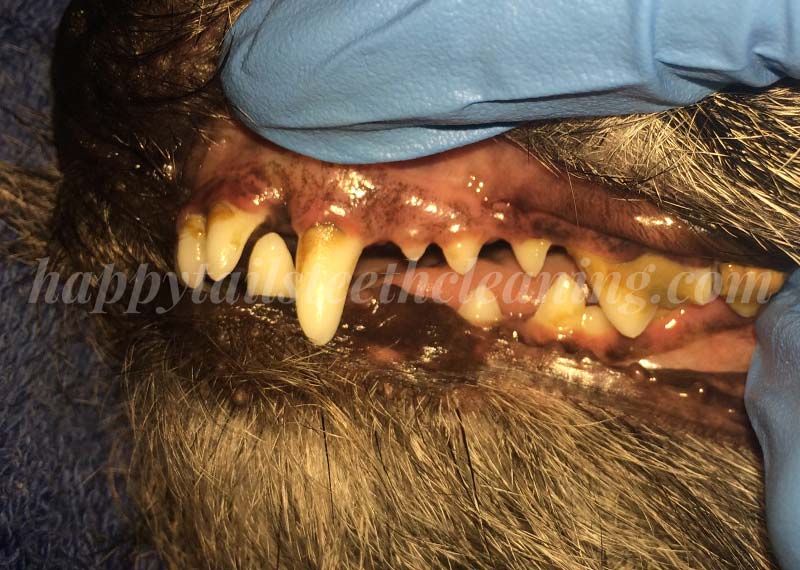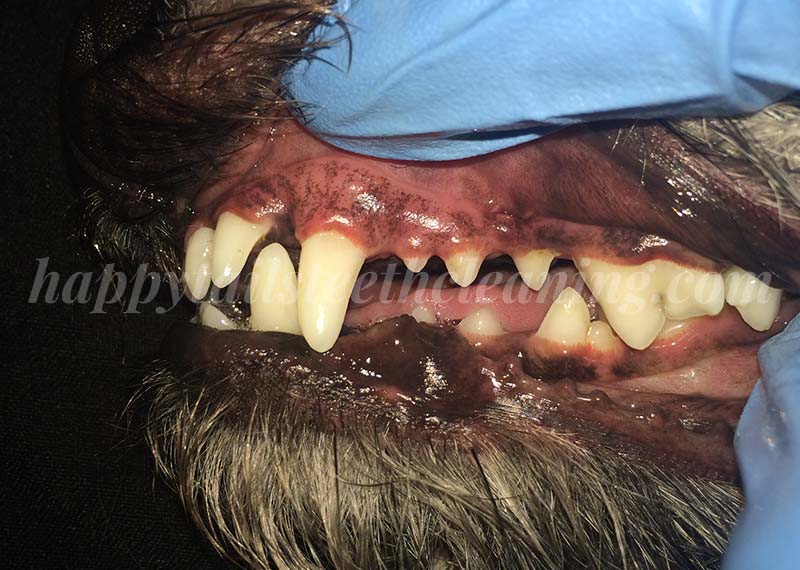 ---
Give your pet the smile it deserves!