Cosmetic Teeth Cleaning For Dogs
Ultrasonic teeth cleaning removes plaque quickly and painlessly, without the use of anesthesia. We clean every tooth, inside and out. This cosmetic procedure is non-invasive and does not damage tooth enamel. Teeth cleanings take approximately 10-25 minutes. Although there isn't an age limit, we are not able to accommodate dogs over 80 pounds.
Prices as of January 1st/2023
New clients first cleaning
ranges from $70.00-$200.00
Annual cleanings: $170.00 + GST (Or Less)
Bi-annual cleanings: $85.00 + GST (Or Less)
Quarterly cleanings: $70.00 + GST
Consultations are $35.00 + GST, this is waived if client proceeds with the cleaning. Quotes are provided after your dog's consultation. 
*Please note that quotes start at $70.00 and can go up depending on the plaque build up on your pet's teeth, but will not exceed $200.00.
Only previous clients will receive Annual, Bi-Annual and Quarterly rates.*
---
These are the results that you can expect…
Slide the line to both sides to compare the difference between before and after the teeth cleaning procedure.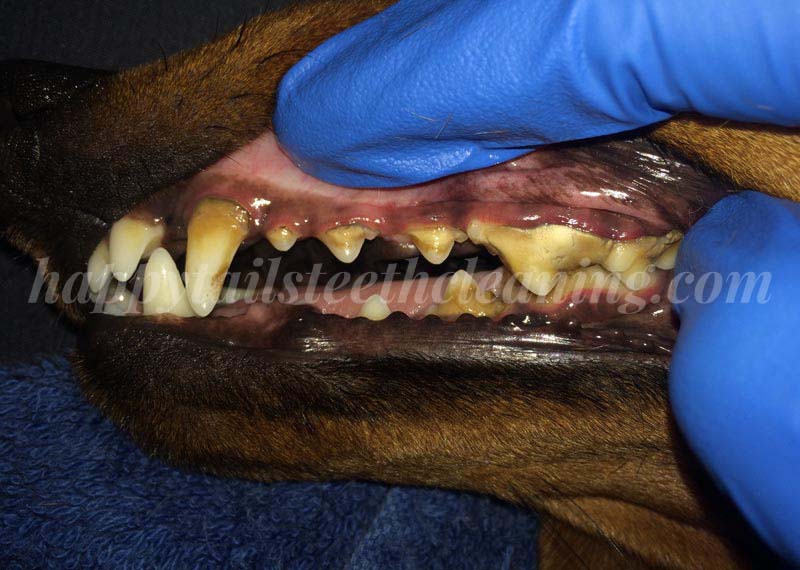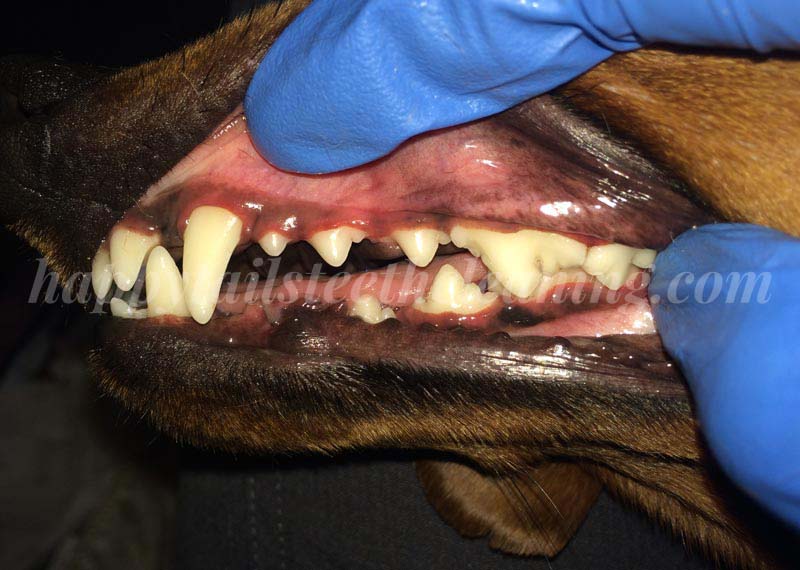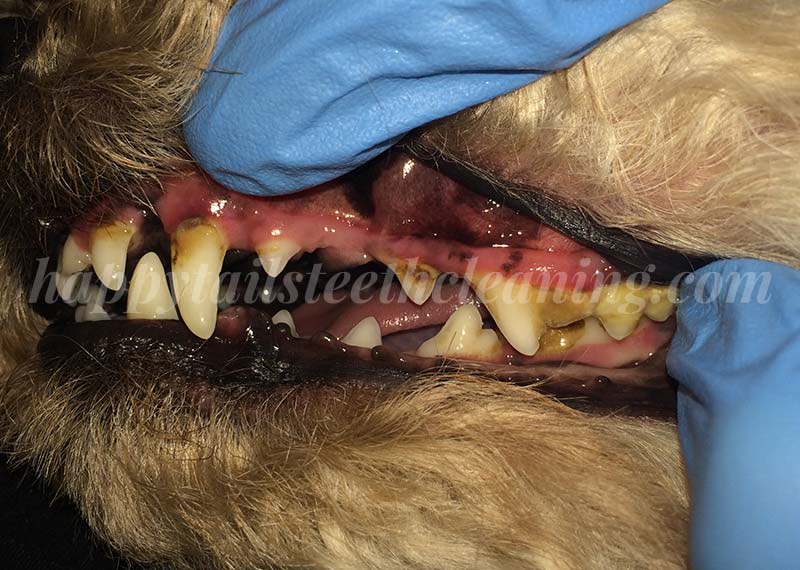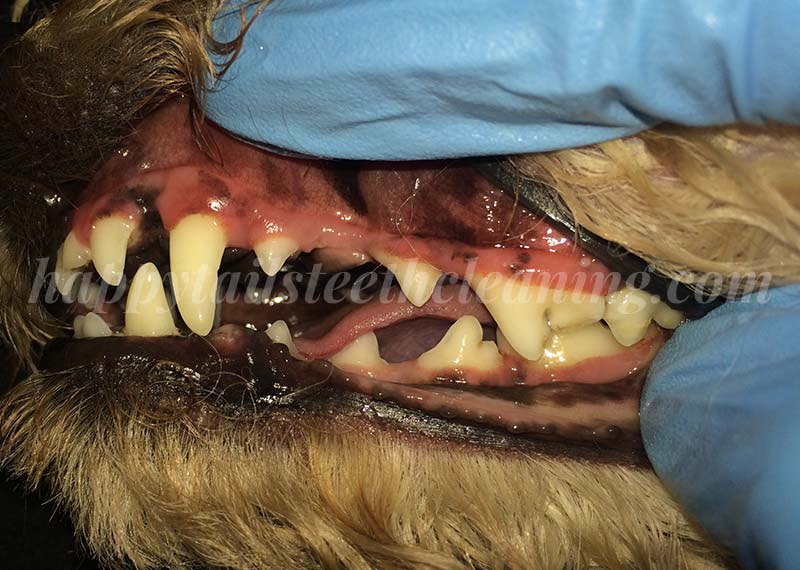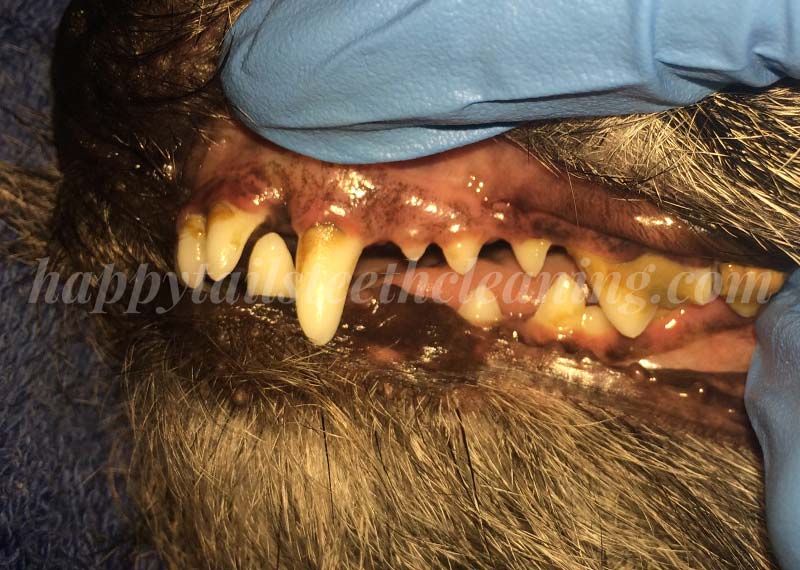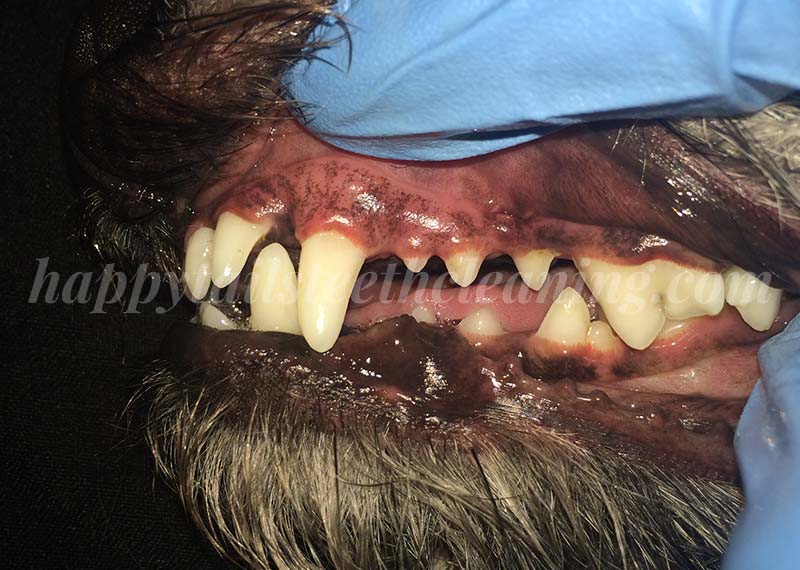 ---
Give your pet the smile it deserves!