Mobile Anesthetic-Free Teeth Cleaning for Dogs & Cats
Happy Tails Teeth Cleaning provides Ultrasonic Teeth Scaling and Hand Scaling for your dogs and cats, without the use of anesthetic or sedation. Being a mobile company, teeth cleanings are done in the comfort of your home or local grooming salon.
This technique is considered cosmetic and is not to be confused with a veterinary procedure. We do not preform under the gum line, pocket cleanings and/or extractions. This would be very painful, as your pet is fully awake for the procedure. If we determine that your pet might be in need of a more drastic cleaning and/or extraction(s) it will be recommended that you see your Veterinarian instead.
We treat every pet with the utmost care and respect they deserve, and we are always looking out for your pet's health and well being. Putting your pet under general anesthetic isn't always safe or necessary. Happy Tails Teeth Cleaning is here to help safely maintain your pet's happy, healthy smile!
Happy Tails Teeth Cleaning is Registered, Licensed & Insured.
Cheyanne Cave
Owner & Oral Hygiene Specialist
Happy Tails Teeth Cleaning was founded in 2015 by Owner/Operator Cheyanne Cave.
Cheyanne has been formally educated and extensively trained with over 7 years of experience in the field.
Happy Tails offers Anesthetic-Free pet teeth cleaning and nail trims. She is K9OHA trained and Walks 'N' Wags Pet First Aid Certified (2017).
Cheyanne has an additional 8+ years of grooming experience to add to her repertoire of pet care.
Teeth Cleaning for dogs & cats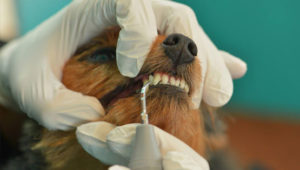 Ultrasonic Teeth Cleaning removes plaque quickly and painlessly, without the risks of anesthesia. This anesthetic-free technique is non-invasive and does not damage tooth enamel. We love working with all types of dogs and cats, and there is no age limit.
---
Nail Trimming for dogs & cats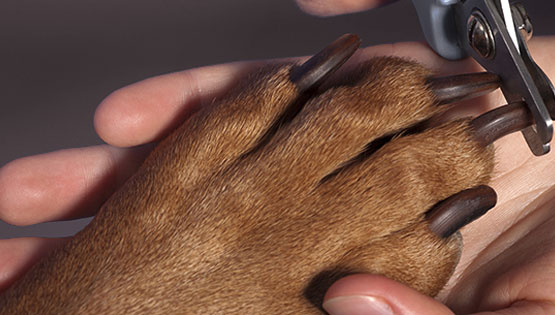 As an additional service, Happy Tails also offers nail trimming for dogs and cats after their teeth cleaning. If you don't trust yourself to do the nail trimming right, let a professional do it for you. Cheyanne will guarantee a painless and stress-free experience for your pet.
Results
Here is a sample of the results you can expect.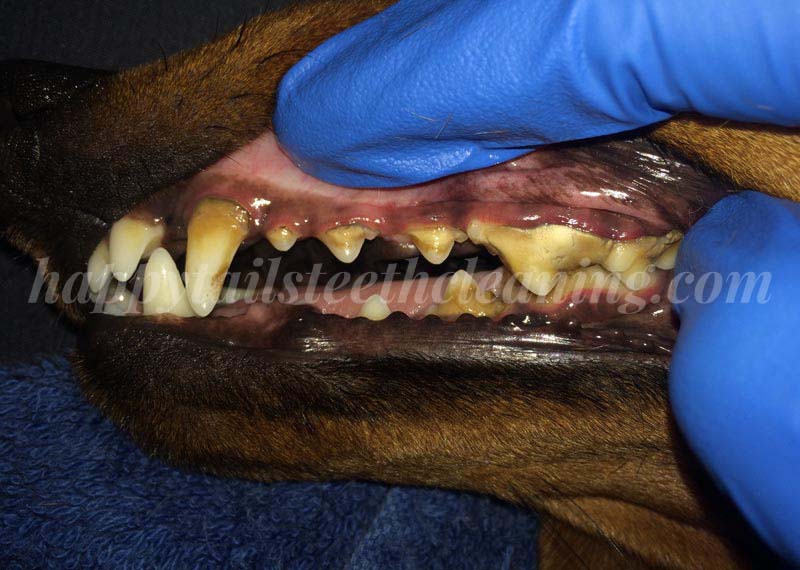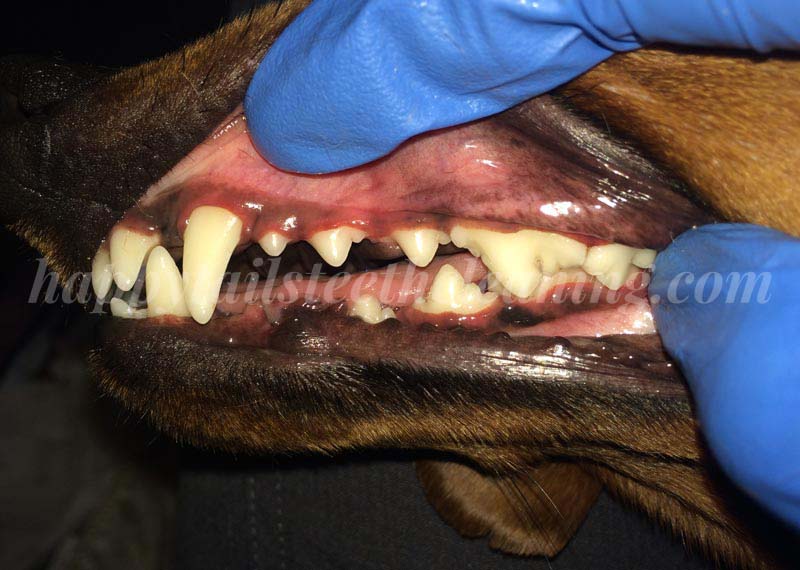 Slide the line to both sides to compare the difference between before and after the teeth cleaning procedure.